OH EM GEE. What is this?
Yes! Correct! It's finally done! First of all, we are very sorry for the delay and thank you for your patience!
A big thank you to all participants and mixers for creating such a beautiful project! ;A; <3
We hope you like the outcome!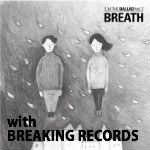 SM THE BALLAD - Breath (Multilingual BR Version)
Lyric
Participants:
Korean
AliveAwakeAloud | Kia~
Japanese
Almighty Cho | Firefly
Chinese
jojibear | xKeirafanx
Mixer: Sai
EXO - Growl (Korean)
Lyric
Participants:
casali | Firefly | xKeirafanx | asuka100492 | Tokyo | Almighty Cho
21cssk | KayKay | juliqaaa | rinzhen | angelnaykka22
Mixer: YouJuChan
Super Junior - Break Down (Chinese)
Lyric
Participants:
Almighty Cho | KayKay | rinzhen
Mixer: Almighty Cho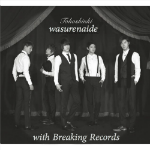 TVXQ - Wasurenaide (Japanese)
Lyric
Participants:
Sai | Yukidama | casali | Firefly | 21cssk | katzsong
Mixer: Youjuchan
SNSD - The Boys (English)
Lyric
Participants:
Yukidama | jojibear | Kyllia | asuka100492 | Tokyo | xKeirafanx
Mixer: Firefly