BR's Confused Powervocal

Posts: 5840
Joined: Mon Jun 14, 2010 10:00 pm
Location: Germany
Contact:
네게 눈이 먼 난 널 보낼 수 없어...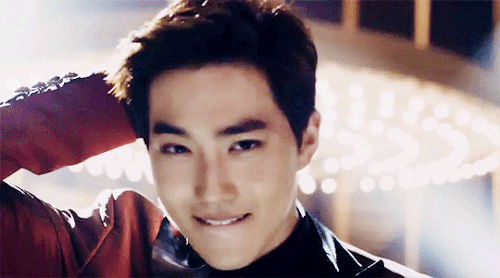 BR's Strong "The Jjong" Baby!

Posts: 1198
Joined: Sat Aug 08, 2009 10:00 pm
Location: Germany
Ah, piano instrumentals really make your voice shine. (I mean, it always shines, but they make it shine especially, if that makes sense! XD)
The emotion and the harmonies and the high notes (; _ ; ) So beautiful! I really love this. <3 The only point of critique I have is... I wish it was longer! (; w ; )

edit
Woah I just saw I never commented on Ich Laufe. D8 Again, fhosuh harmonies. For some reason, your harmonies always sound particularly pretty, I think. <3 You also sing very well in German, which is something not many people can do in my opinion. (; w ; )
Addicted #BRIAN

Posts: 2168
Joined: Mon Jul 27, 2009 10:00 pm
Location: ♥ In Heaven ♡
Contact:
oh youuuu~~~ ;A; You always give me goosebumps with this kind of songs SOBS
Maybe the verse had a bit too much vibrato but.. the chorus~ Aaaahhh~~~ so perfect for your voice! Please make a full cover T__T <3
BR's Snowball

Posts: 1472
Joined: Mon Apr 19, 2010 10:00 pm
Contact:
Thank you Sai and Bigi ;A; you're such sweethearts <3

I think I'm trying to cover up my imperfections by applying harmonies hurhur 8D
BR's Sweet Powercutie

Posts: 2568
Joined: Wed Jun 30, 2010 10:00 pm
Location: Germany
How so short? I think you really have the voice for these kinds of songs, sad ballads. The harmonies were so pretty.
Lost in #BR-land
Noræon's Middle Child
BR's Snowball

Posts: 1472
Joined: Mon Apr 19, 2010 10:00 pm
Contact:
BR's Jail!Bait!

Posts: 913
Joined: Tue Sep 15, 2009 10:00 pm
Location: Vienna
Contact:
s...s...sniff. So pretty Anke ;_; I was so sad that it ended after a minute. wae! xD
I demand a full version!
(I know I'm not really fit for critics but I feel the same with Bigi? Maybe a bit too much vibrato in the beginning? ^^)
BR's Snowball

Posts: 1472
Joined: Mon Apr 19, 2010 10:00 pm
Contact:
Kaaaaaathiiiiiiiiiii is baaaaaaaack! 8D
I'm soso happy you dropped by and left a comment <333

I'm definitely considering a full cover >///< and I understand your criticism ;3; I just... can't help eeeet~ I always find my voice so dull when I'm singing quite low without any vibrato xD
---
Return to "Previous Solo Releases"
Who is online
Users browsing this forum: No registered users and 1 guest